Today is one of the best days of the year! Yes, you can eat dessert with NO guilt and didn't you know dessert has no calories today too…well we wish that was the case. Keep reading to see what treats you can get at HRI.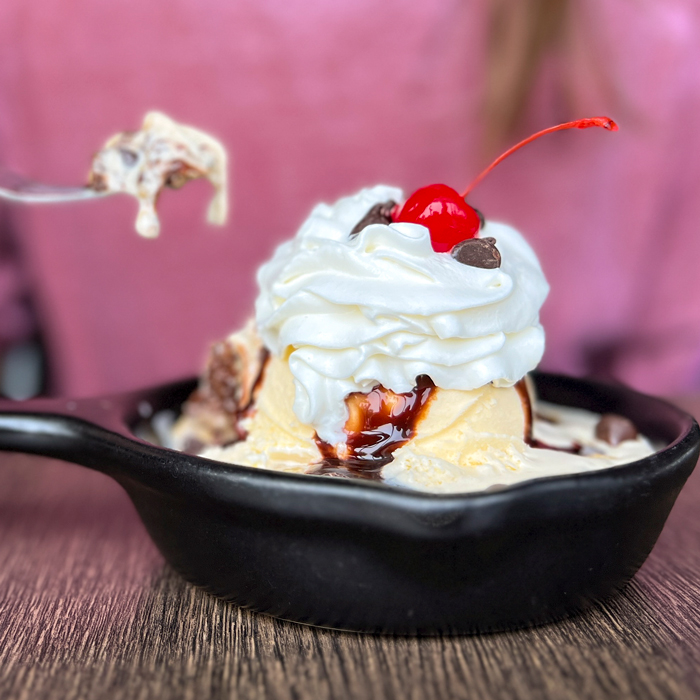 At Home Run Inn we know that after some wings, salad and pizza dessert might be hard to fit in. But after reading this you may want to start saving some room.
First up to bat is our COOKIE MONSTER!
Gooey chocolate chip cookie, piled high with vanilla ice cream, chocolate sauce, whipped cream and of course a cherry on top! You can never go wrong with a Cookie Monster. Also available in "Mini Monster" sizing too.
Speaking on Mini, if you're looking for a small yet delicious dessert to go, try our CUPCAKES!
Starting from the bottom, we have our Ghirardelli Chocolate Bomb, Carrot Cake, Gooey Butter Cake and Red Velvet. Classic flavors that everyone will fall in love with.
Looking for another dessert option? Check out our menu here.
Don't forget to save room and try one of our delicious desserts today at your favorite Chicago pizzeria. Happy National Dessert Day everyone!