In honor of National Burger Day, we're highlighting our favorite burger options available at our pizzerias.
Our burgers are made with certified prime beef and locally sourced from the top 2% of all beef in the USA. So basically, they're amazing!
Let's take you through them bun by bun.
"THE LEGEND"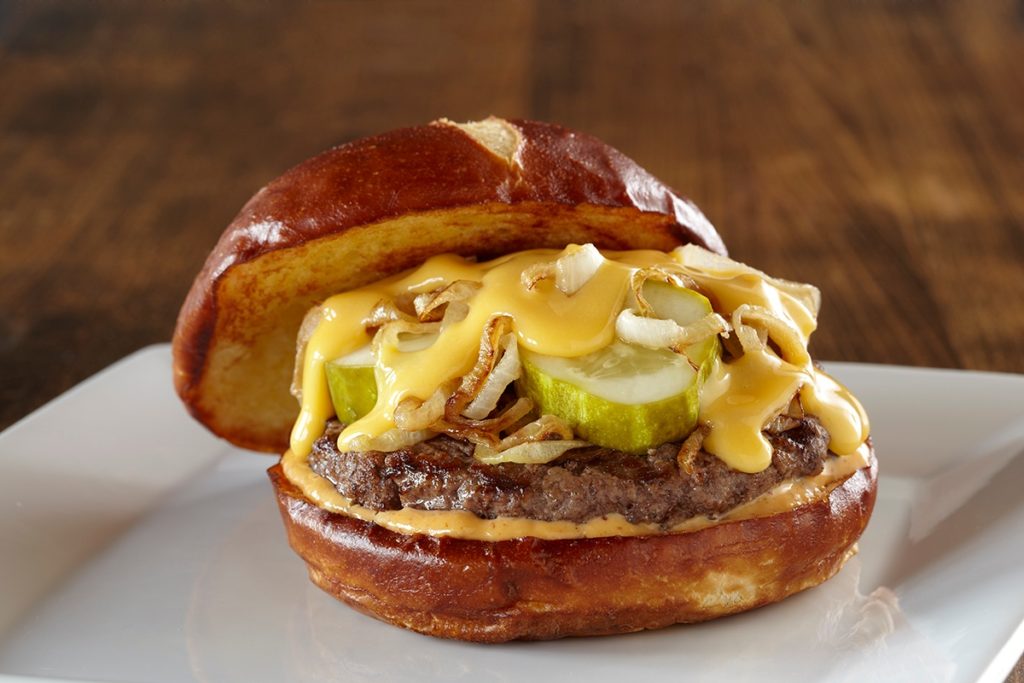 The Legend burger is one of our signature items that has been with us for a while. It is the ultimate cheeseburger topped with thick cut kosher dill pickles, Jack Daniels caramelized onions, melted Velvetta cheese and tangy bistro sauce served on a grilled pretzel roll. Is your mouth watering yet?
"GRAND SLAM BURGER"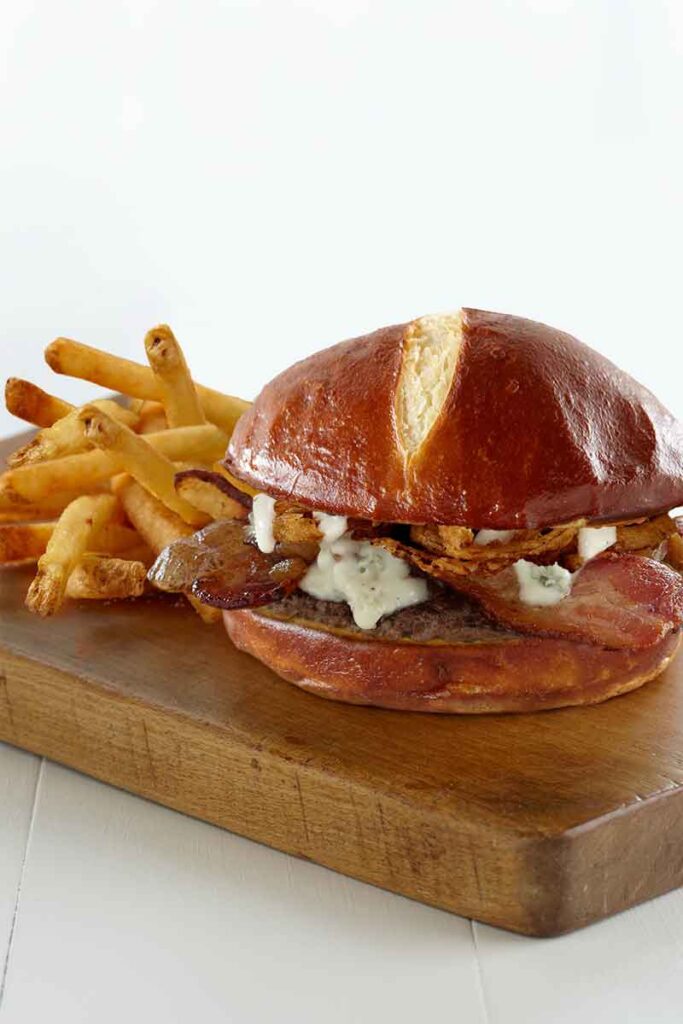 This burger is just that…a Grand Slam. Applewood smoked thick-cut bacon, crispy onion straws and creamy bleu cheese sauce served on a grilled pretzel roll.
"THE CLASSIC BURGER"
Looking for something familiar? Try our classic burger. Ketchup, mustard, pickles, lettuce and tomato served on a classic golden bun. Fresh off the grill taste but it's at our place!
Come in today to celebrate National Burger Day with us!