Valentine's Day is quickly approaching! Haven't thought about what to do yet? We have you covered. Although it may not be the first thing that comes to mind, nothing says love like pizza. Trust us. Here are five compelling reasons to go with pizza this Valentine's Day.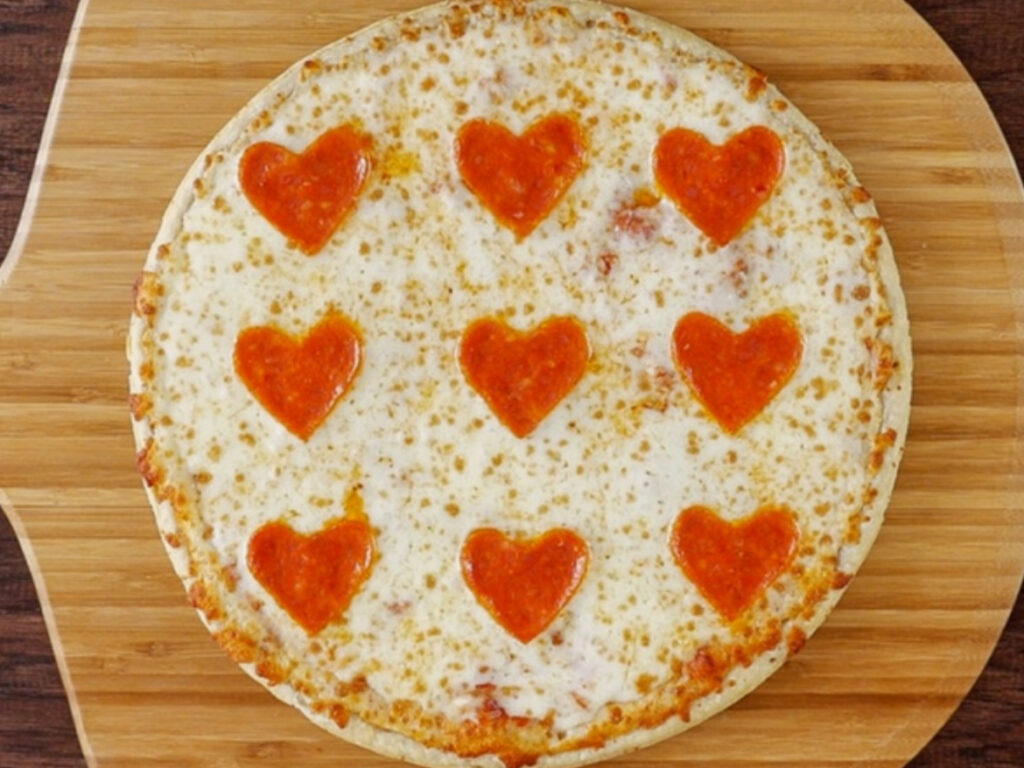 1. Aphrodisiacs
Did you know that there are many foods that are considered aphrodisiacs that can "get you in the mood"? Although pizza hasn't made the list, it is the perfect vehicle to hold some of those love-inducing toppings. Spice things up by adding chili peppers to the top of your pie. You could even make a pizza with oysters or, for a more simple option, top it with arugula and olive oil – all considered aphrodisiacs. Of course, ending the meal with chocolate, could just about seal the deal.
2. Heart Shaped Pies
Come Valentine's Day the typical round pizza takes on the shape of a heart! To get in the Valentine's spirit – either romantically or with the whole family – order an adorable heart shaped pie, perfect for Instagramming (like our friend here @eat.around.the.rosie) and devouring. These pizzas are always a fan favorite. You can get yours at Home Run Inn locations through Feb 14th for just $12.99!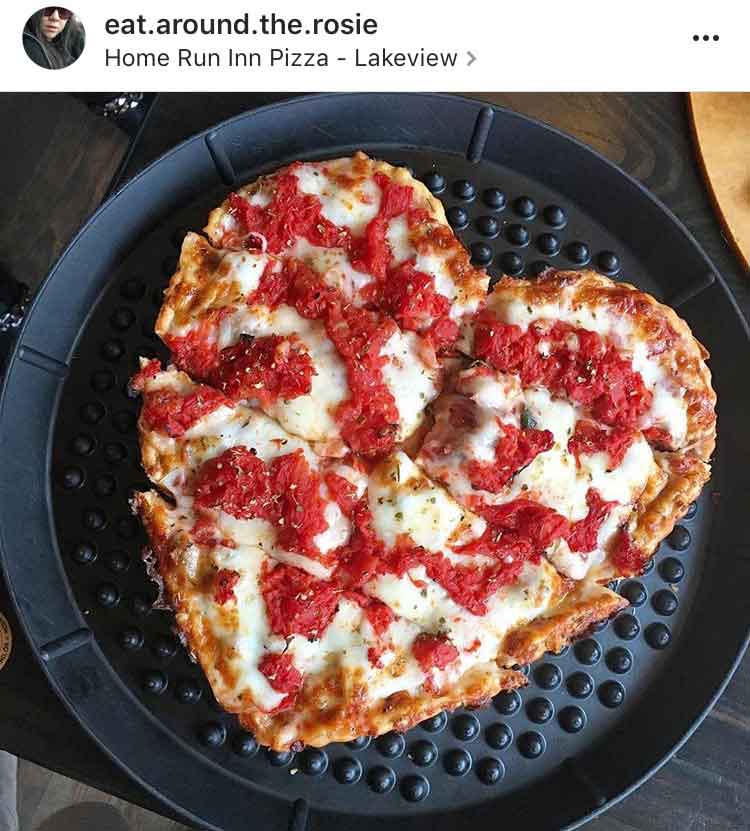 3. Just friends?
If you are spending Valentine's Day with someone who is just a friend or someone you may like but you just aren't sure if they like you back – pizza has you covered. The ultimate "no pressure" food (who doesn't love pizza?) will allow you to hone in on the vibe in the room. If you seem to be staying in the friend zone, at least you both get a hot, cheesy pizza out of the deal.
4. For the Kids
The little ones don't appreciate flowers or sappy cards so most often we end up filling them with sugary hearts or loads of chocolate. Try making this Valentine's Day into something that's part craft, part meal with a make-your-own pizza night. You can make a heart shaped pizza or use a heart cookie cutter to shape peperoni or vegetables. Check out our Heartaroni Recipe! You can even challenge your kids to think of as many red pizza toppings as possible from red peppers to tomatoes or even red onion.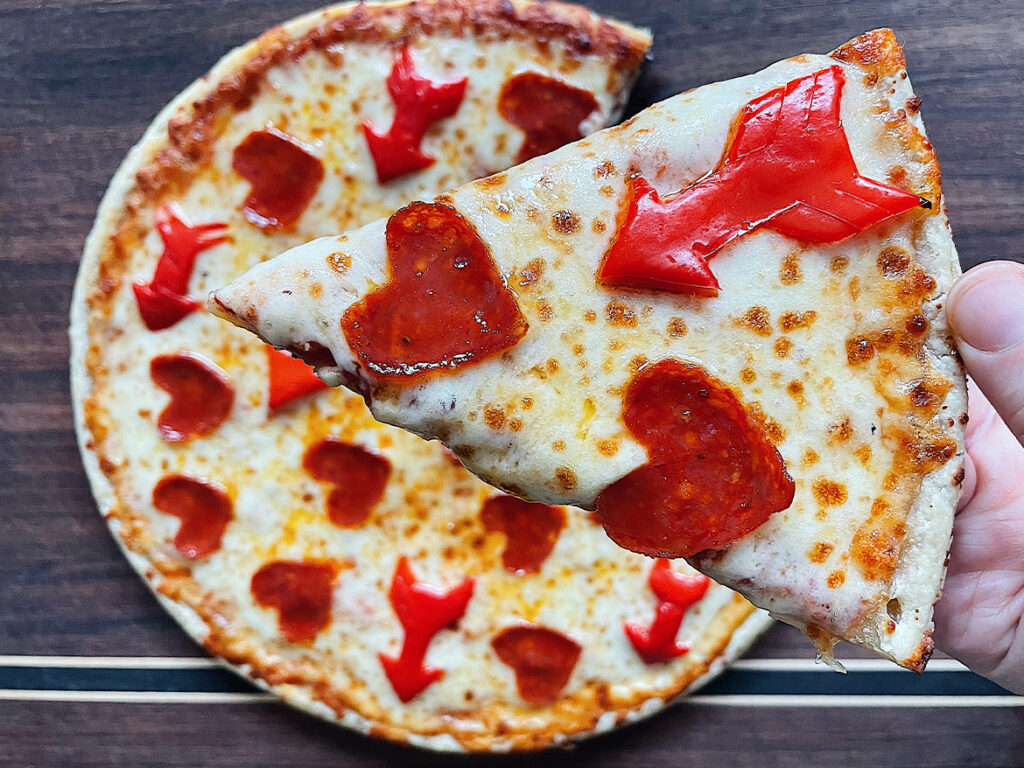 5. Pizza Proposal
For those that are really in love, and in love with pizza, it may be worth considering a pizza proposal. Yes, it's a thing. For inspiration on whether to spell out "Will You Marry Me?" in toppings or let the box top do all of the work, check out this Buzzfeed article full of successful options.