Have you ever wondered how much of each ingredient goes into making Home Run Inn's pizzas for one day? Week? Year?! Well, here are just a few fun facts about some of the ingredients that go into making our delicious pizza!
For starters, Home Run Inn uses all natural ingredients unlike many of our competitors. You can even read all the ingredients on our label, and actually know what they are. From our tomatoes to our sausage we make sure you receive the highest quality pizza out there!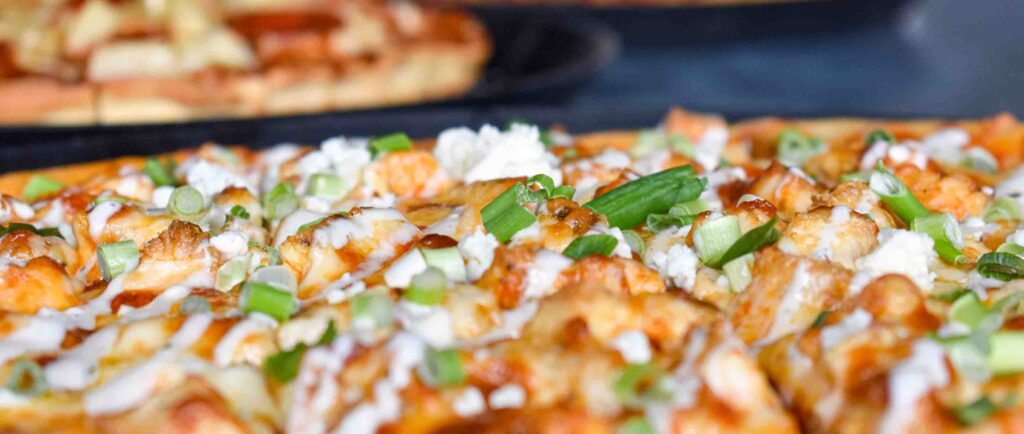 PIZZA CRUST MADE TO BE CRISPY
Every one of our pizza crusts is homemade, so we go through roughly 150,000 pounds of flour a week. That's a lot of pizza dough, ya know!
PIZZA SAUCE MADE FROM THE RIPEST TOMATOES
On top of our crust, we spread roughly 4 million pounds of sauce a year, which comes down to about 75,000 pounds a week. See we can get saucey…(pun intended).
FRESH MOZZARELLA CHEESE
Home Run Inn goes through about 6 million pounds of cheese a year. Yes, that's 6 million with 6 zeros. If you average it out, that means that we use over 100,000 pounds of cheese a week!
ALL-NATURAL HOMEMADE ITALIAN SAUSAGE
We use about 60,000-80,000 pounds of pork a week to make our beloved sausage. We grind up the pork and mix it with our own seasoning before topping our pizzas. A meat lovers dream!
SO…HOW MANY PIZZAS?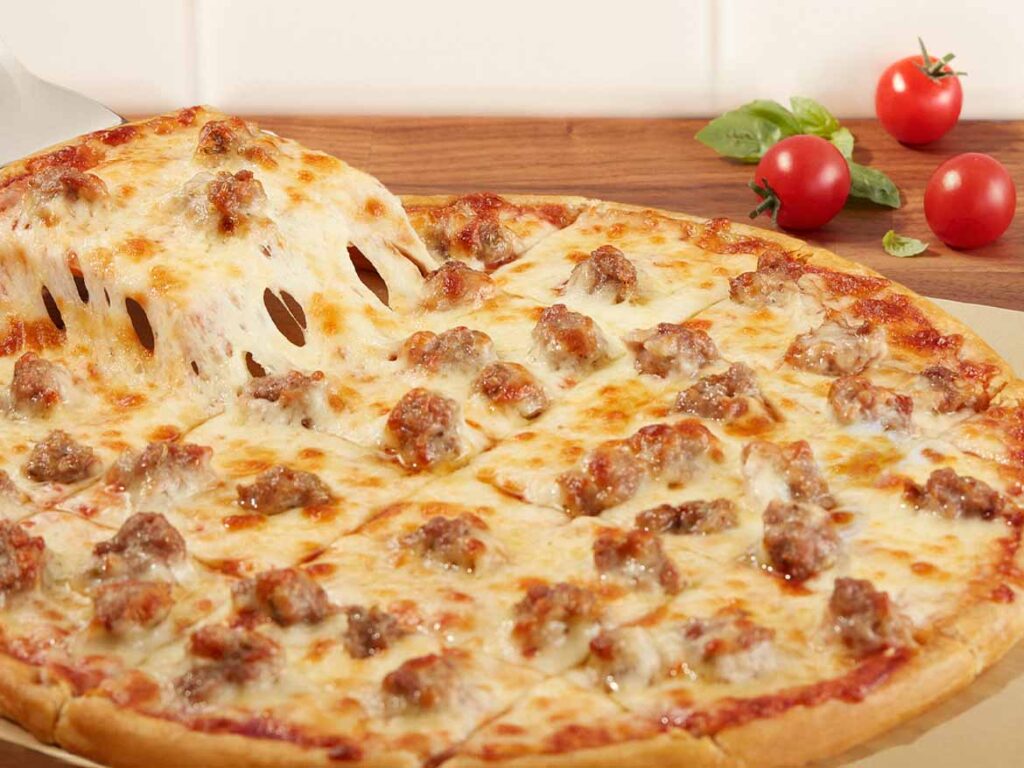 With all of these ingredients, we end up making about 60,000 all-natural and all-delicious Home Run Inn pizzas a day!
Thank you to our fans that have made this possible. We don't want to get too cheesy….but we love you all and will continue to make the highest quality pizza for you and your family!
Don't forget to Join our Pizza Clubs