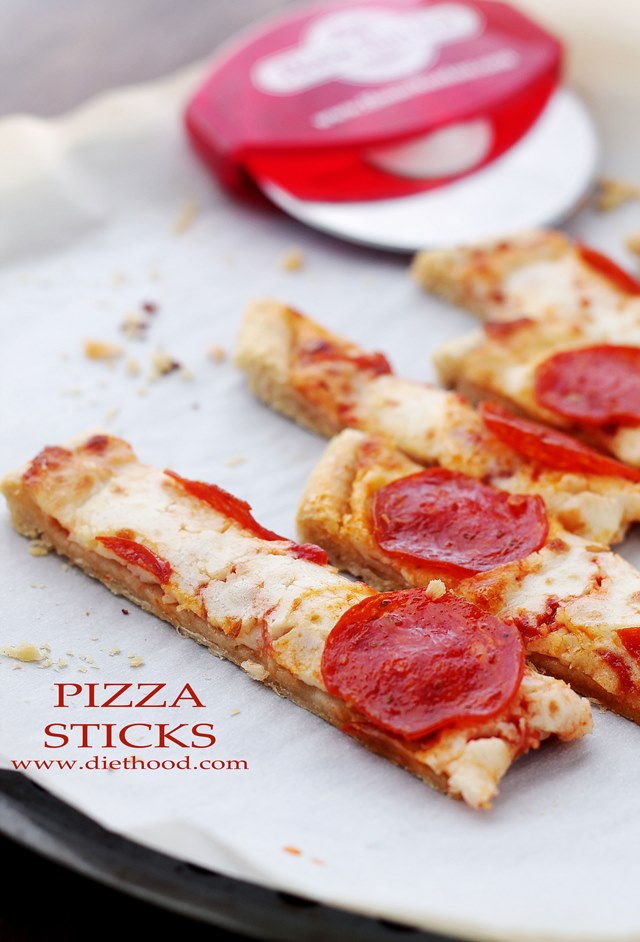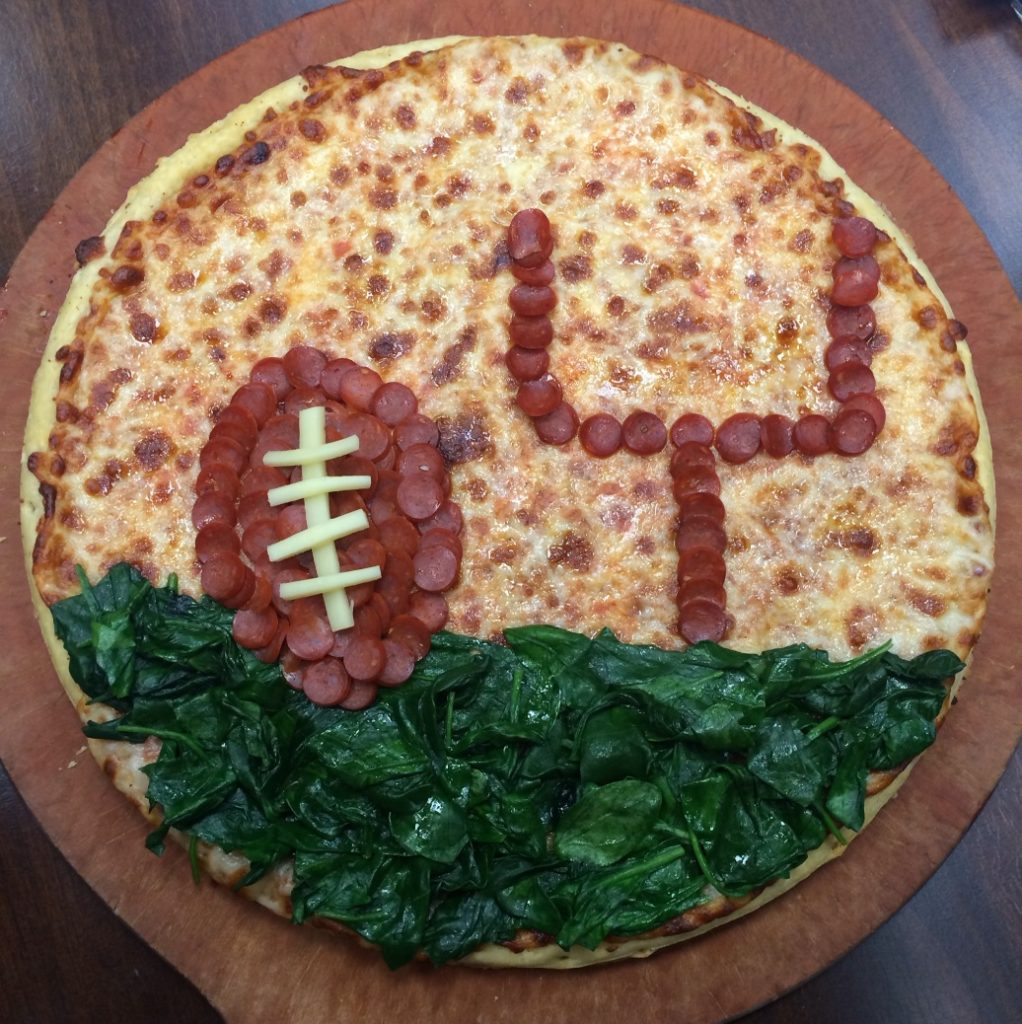 Looking for simple ways to make sure your Super Bowl party is a hit? Keep reading…
Make Home Run Inn pizza the appetizer your guests won't stop talking about.
1) Go back to our tavern roots, and cut them in squares and serve 'em up! Back in 1947 we used to serve our pizza squares as bite size appetizers to keep guest drinking. Soon after that patrons starting coming back for the pizza instead of the beer. Have your guests coming back for more, with our squares!
2) If you prefer sticks to squares, then trying cutting up your pizza into thin sticks. You can provide some dipping sauces such as hot sauce, ranch or parmesan spread for guest to enjoy. (Photo courtesy of http://diethood.com/pizza-sticks/)
Make Home Run Inn the Hail Mary!
3) Using our 6 inch pizzas, create a pizza bar! Guest can customize their pizza with a variety of topping choices, such as bacon bits, spinach, onion, sausage, whatever your little pizza loving heart desires. Microwave the pizzas to make cooking as quick as a flash!
4) Create a Football Pizza Masterpiece with the recipe below.
Ingredients:
-12 inch Ultra Thin or Classic Cheese Home Run Inn Pizza
-1 to 2 cups of spinach wilted in olive oil
-Mini pepperonis to make football and goal
-Mozzarella cheese sticks
Directions:
Preheat the oven to 450 degrees. Bake pizza as directed. While pizza is baking, sauté spinach in a pan with olive oil until wilted. On the cooked pizza, place the spinach as to form the "grass" then place the pepperonis to form the football and goal post. Add the mozzarella cheese to create the laces of the football. Can place bake in oven for 3 minutes to lightly melt the cheese.
And your masterpiece is complete!
Let us do all the work!
5) Home Run Inn catering can do all the work to ensure a stress free zone in your kitchen February 1st! Check out our Catering Menu
Either way, with Home Run Inn at your Super Bowl party you just can't lose!
What are some of your Big Game traditions? Share them with us below.