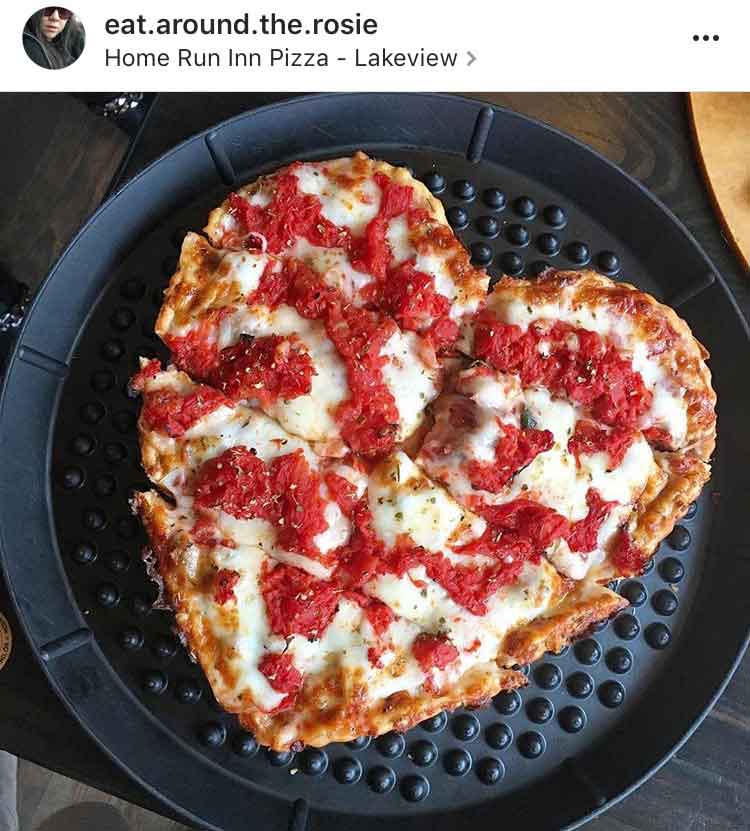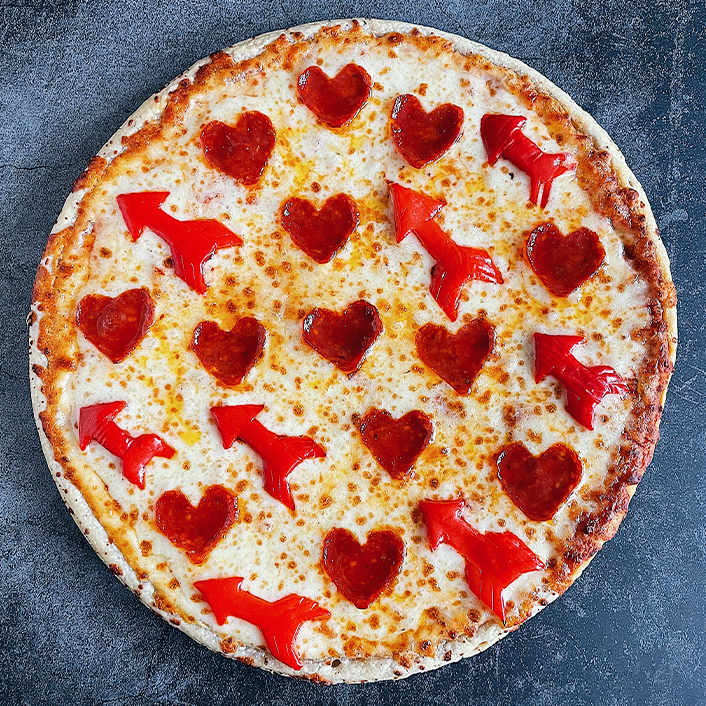 Share a piece of our heart with your Valentine! Our special heart shaped pizza is only available now through…
February 15th! Come in now and enjoy this festive pizza for just $12.99.
Not able to visit one of our pizzerias? Try this frozen pizza recipe below.
Cupid's Pie
Ingredients:
-Home Run Inn Frozen Cheese Pizza
-Pepperonis
-Mozzarella Cheese Sticks
Directions:
Preheat oven to 450 degrees. Bake cheese pizza half way and pull out of oven. Place pepperonis on the pizza in a heart shaped design. Place pizza back in oven and continue baking. Once pizza is done, pull out and place thin strips of mozzarella cheese to create cupid's arrow.
We wish every one a very delicious Valentine's Day.
We love you all to pizzas!