Planning parties and preparing a meal for a large group of guests is no simple task. Knowing that memories are made and relationships are often fostered over a good meal, choosing catering can help take the stress away so you can enjoy the party. Here are 5 things to consider when choosing a Caterer for your next family or business gathering:
1) Time of your event
Are you having a breakfast meeting, lunch, or dinner? This is a key component in deciding what type of food to order. Home Run Inn has a wide variety of options that can complement almost any time of day. Items such as Guinness Braised Beef Sliders layered with Dubliner Cheese and a crisp Jameson Slaw, our Ghirardelli Chocolate Bomb Cupcakes, and our crafty All-Star Team Planning options create perfect compliments to our premium pizzas. Check out Home Run Inn's Catering Menu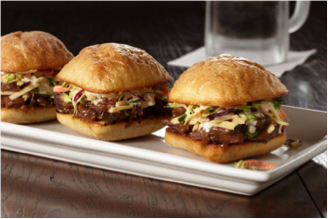 2) Theme of your event
Is this for a wedding shower, business luncheon or kid's birthday party? Your food choice can depict what kind of atmosphere the party takes. For instance, if you order pizzas for your party the atmosphere would be more relaxed, casual and of course delicious. As you saw above, Home Run Inn has a wide variety and can take on any theme. Let's face it…who doesn't enjoy pizza?
3) What do you enjoy to eat?
As the host of the party, you want to serve something you think everyone will like, but don't forget about yourself! Do you love pizza? Salad? Wings? Sliders? Well we have it all for you! Are you starting to see a trend here?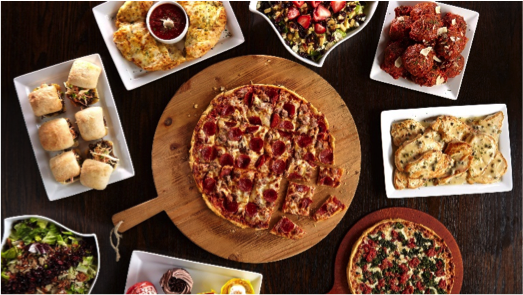 4) Who are you inviting?
Take into consideration the type of guests you're inviting. Is your grandma coming? Nephew and his teen friends? Again…this won't matter because everyone loves pizza!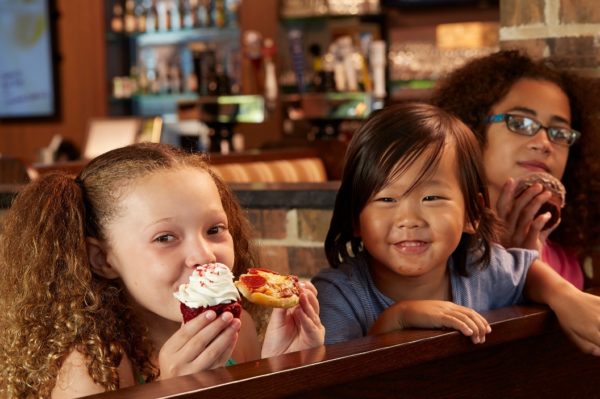 5) How much would you like to spend?
Budgeting is almost important when looking for a great caterer. Lucky for you Home Run Inn has a great deal running right now if you sign up for our Catering E-Club today, you can save 15% on your next order of $250 or more! Now that's a deal!
Whether you're hosting a business luncheon, a small holiday gathering, or a kid's birthday party, Home Run Inn is able to provide scrumptious food suited to your specific event. Don't spend your parties slaving over the stove. With All-Star catering you can focus on what's most important to you, while we do what we do best. Our menu options will give your party cuisine that has a homemade feel with quality, gourmet taste. Let the party planning and festivities begin!